Regular price
Sale price
$27.99 USD
Unit price
per
Sale
Sold out
Made from 100% cold pressed extra virgin grapeseed oil, unfiltered and unrefined. For all skin types. Grapeseed oil helps revitalize, nourish, and even skin tones.
Share
Ingredients

100% extra virgin cold pressed grapeseed oil, unfiltered and unrefined
How to use

Apply 3-4 drops directly to freshly washed and damp face and neck, morning and evening. Gently massage and pat into skin with fingertips to evenly distribute and penetrate pores. Use before heavier creams, or mix 3-4 drops into preferred moisturizer, and apply to skin in combination.
View full details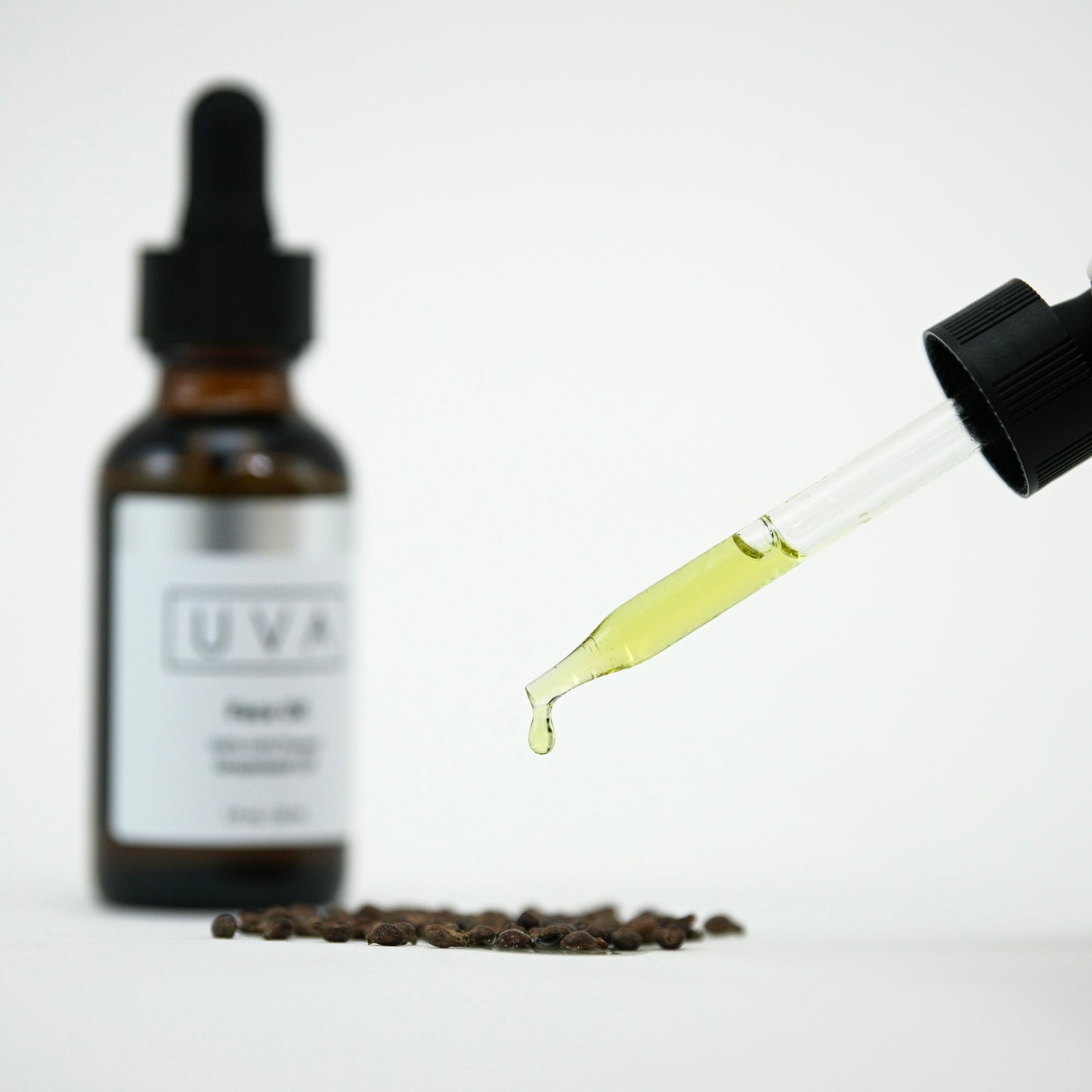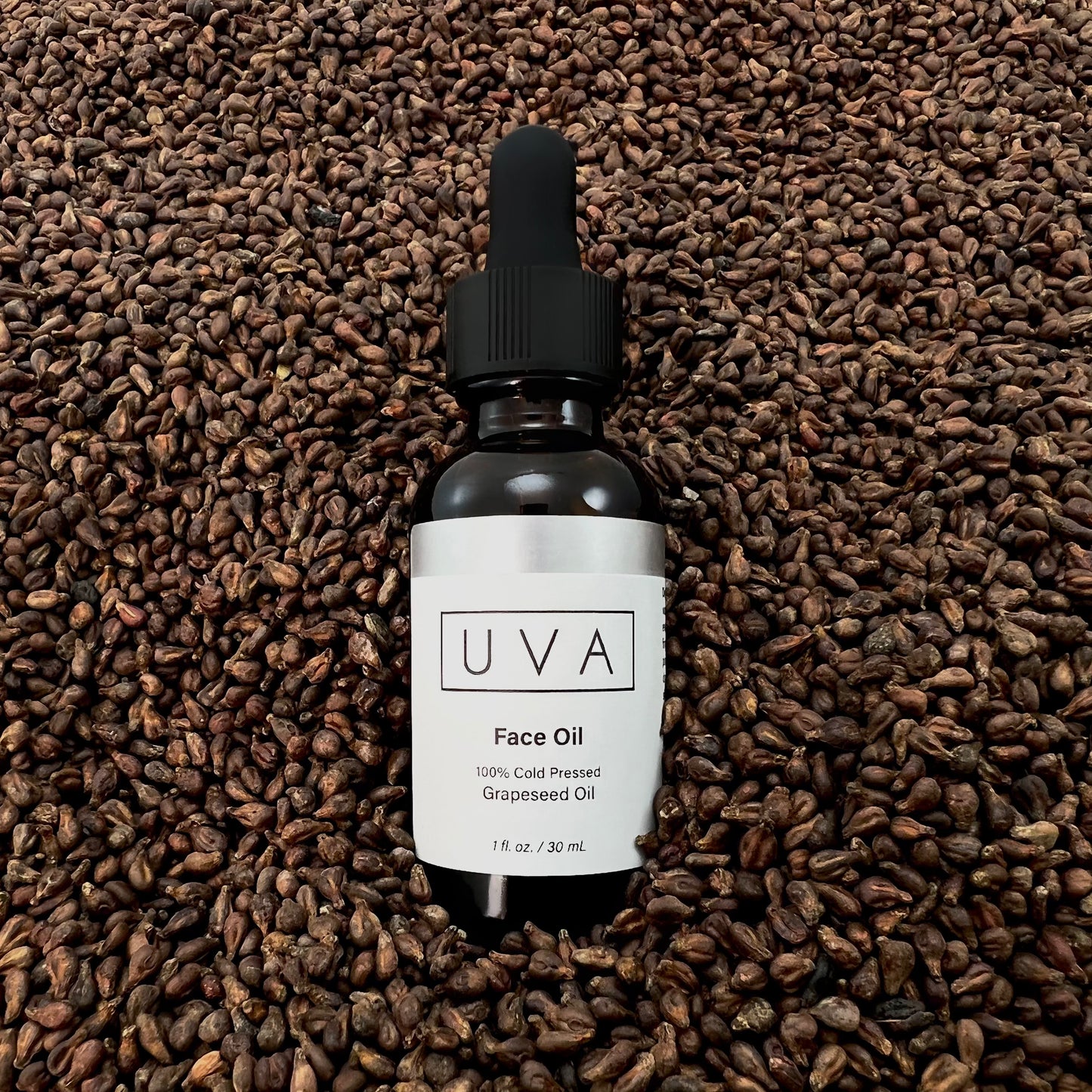 Vitamin E

Grapeseed oil is full of vitamin E. This vitamin works to build, protect, and correct skin. It assists in the production of collagen and improves skin tone. It helps to fight damage from free-radicals and prevent acne breakouts. Just make sure you're using cold pressed grapeseed oil for vitamin E to be most potent. Harsh refining and solvent extraction processes can remove vitamin E from the grapeseed oil.

Antioxidants

Grape seeds are abundant in Polyphenols and Oligomeric Proanthocyanidins (OPCs) – the most powerful antioxidants found in nature! Polyphenols and OPCs complement the work of vitamins. They protect and detoxify skin from free radicals and clear clogged pores. OPCs repair collagen at a cellular level and stimulate circulation. They act as an anti-inflammatory and improve skin's strength, firmness, and elasticity.

Essential Fatty Acids

Grapeseed oil is rich in linoleic acid, an omega-6 fatty acid. Essential fatty acids are the building blocks of healthy cells. They hydrate, moisturize, and soften skin. Linoleic acid protects, strengthens, and heals cell membranes. This correcting and nourishing effect minimizes the appearance of lines, wrinkles, and scars. It restores tired and aging skin to a natural glow. Linoleic acid also assists in the delivery of vitamins and antioxidants.